Welcome!
I'm so happy you're here. My name is Penny and I live in Oklahoma. The first thing you should know about me is I love homes, I always have. I can remember dreaming about owning my home when I was a child. One of my first memories was that I would have purple carpet in my future home and a cabin in the shape of a heart. Well, I never had a heart-shaped cabin, but I did have lavender carpet.
As an adult, I am now living in my forever home with my amazing and talented husband (aka, my gardener). Our children have left the nest and live in three different states. My husband, Bill, and I spend the majority of our free time on the farm, gardening, tending to the chickens and whipping up new recipes in the kitchen. Bill tends to spend his day in the garden and I tend to spend my day inside (unless I'm outside gathering flowers). I often have a camera in my hand and I love the creativity that comes with sharing our home with you.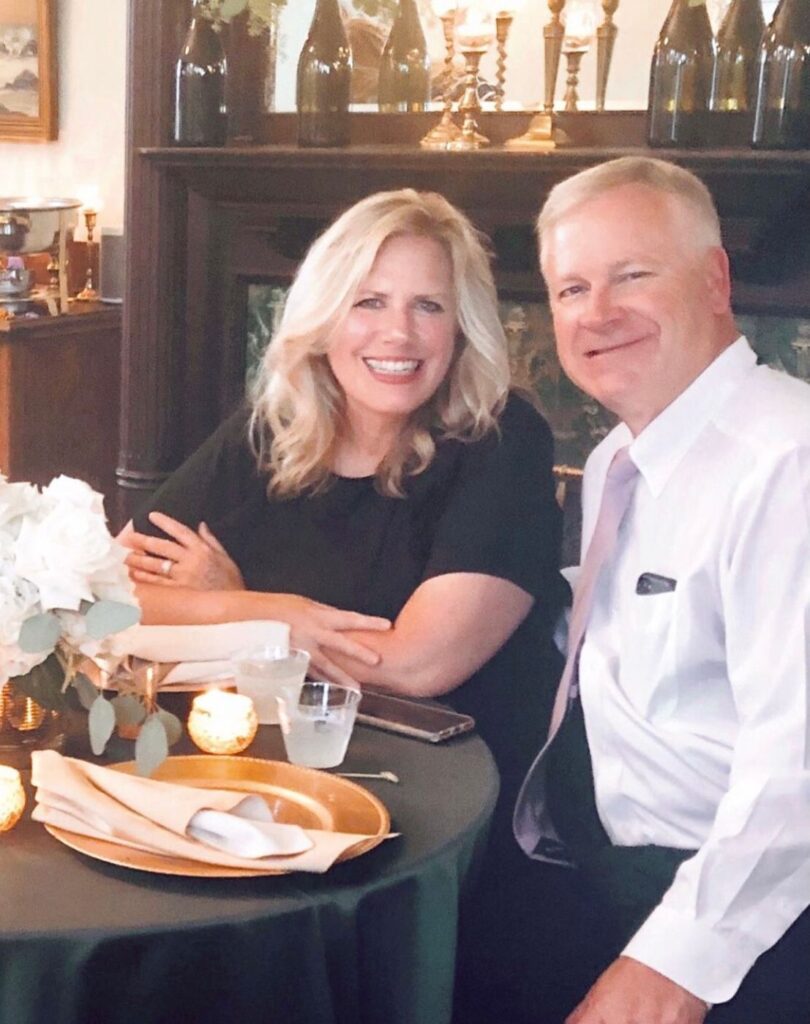 A Few Fun Facts
I grew up in small town in Texas between Houston and Galveston. Bill grew up on a grain and livestock farm in Illinois.
Chocolate and cheese are definitely my favorites. I do not like turnips, which my husband insists on growing. And, I think rhubarb requires a heck of a lot of sugar to actually be edible.
My husband and I are both Agricultural Leadership professors at Oklahoma State University (Bill officially retired in 2020 an I am retiring after the 20-21 academic year).
Everything I know about gardening, Bill taught me.
I love to swim and have tried swimming in our pond a few times. However, the fish won't leave me alone lately so I have been contemplating building a pool. Someone else in the family thinks that's a bad idea.
I love to junk! Estate sales are my favorite and auctions are a close second. I think the reason I like estate sales so much is that I get to explore someone else's home.
Let's Celebrate Together
As I share our home and garden and farm with you, I hope that I inspire you to celebrate your home. The first home that I owned was 764 sq ft, in town with a very small yard and neighbors that I could reach out and touch. I added lavender carpet to it, refinished the hardwood floors myself and painted everything possible. My point is, regardless of the size of your home or where it's located. Our homes are the best place on Earth. Let's celebrate and shower them with love.