Today I'm sharing 7 tips for planting hydrangeas in a country garden. Before I jump into the nitty gritty of planting, I want to share with you my inspiration for adding more of these gorgeous plants to our country garden. So, let's get started.
Sponsored: This content is sponsored by Spring Hill Nurseries. Use my code PENNYSpring22 for free shipping on orders $25 or more. Follow the link to shop: Spring Hill Nurseries.
My Inspiration
As a gardener and someone who is smitten with country gardens, I tend to notice plant life everywhere I visit and everywhere I look. One of the most gorgeous plants (in my opinion) is the hydrangea. They hydrangea is a perennial flowering shrub and it is amazing! I love how the plant fills out each year with large balls of tiny blooms. Each bloom in itself is 100s of miniature little flowers. Beautiful!
Our country garden has a handful of oak leaf hydrangeas. The blooms are creamy white and cone shaped. I always cut a few of the blooms for arrangements and leave the remaining blooms on the plant to enjoy outside. I love how the blooms take on a deep beautiful brown color in the fall.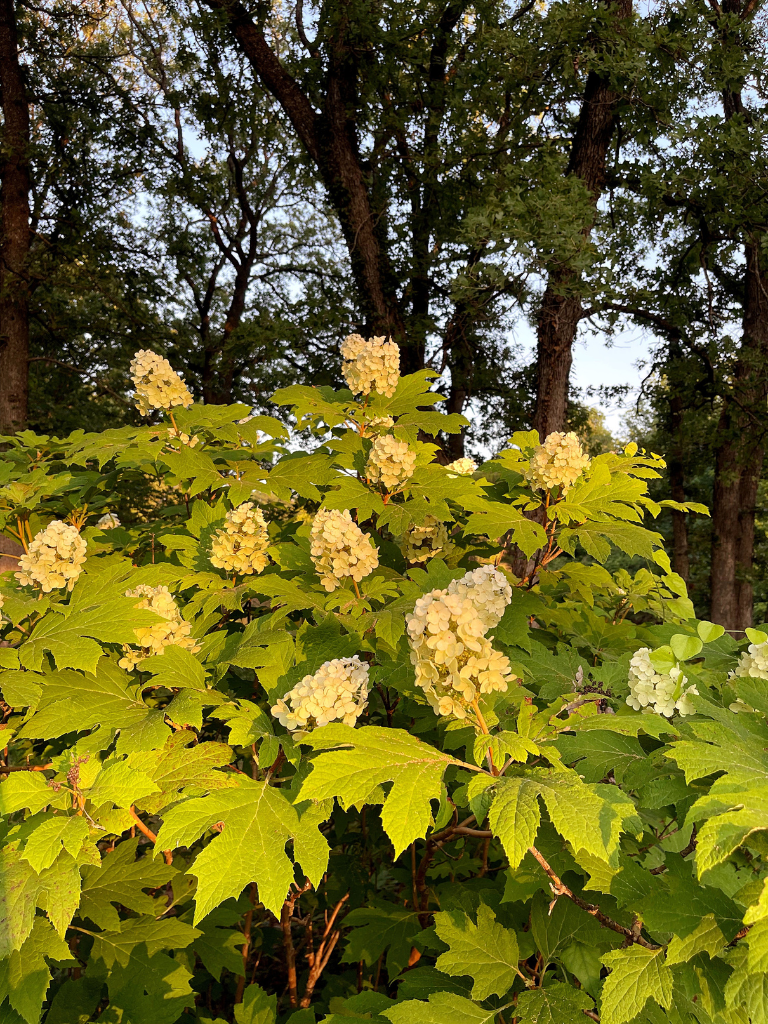 Last summer, I had the opportunity to see a few different varieties of these beautiful plants up close in two of my favorite country gardens. The first viewing opportunity was in my Mother-in-Law's garden in Illinois and the second viewing opportunity was in the garden of P. Allen Smith in Arkansas.
My MIL's Hydrangeas
My MIL lives in an 1800s farmhouse on a grain farm in Illinois. Each summer we celebrate Christmas in July at her home with 50+ family members. During our visit last summer, the hydrangeas were in full bloom and my plan to add some more of these incredible blooms to our country garden was put into motion.
I took a ton of photos of my MIL's hydrangeas. I was specifically enamored by one of her hydrangeas that had two tone blooms. The blooms faded from white to pink (pictured below) and reminded me of a strawberry ice cream sundae.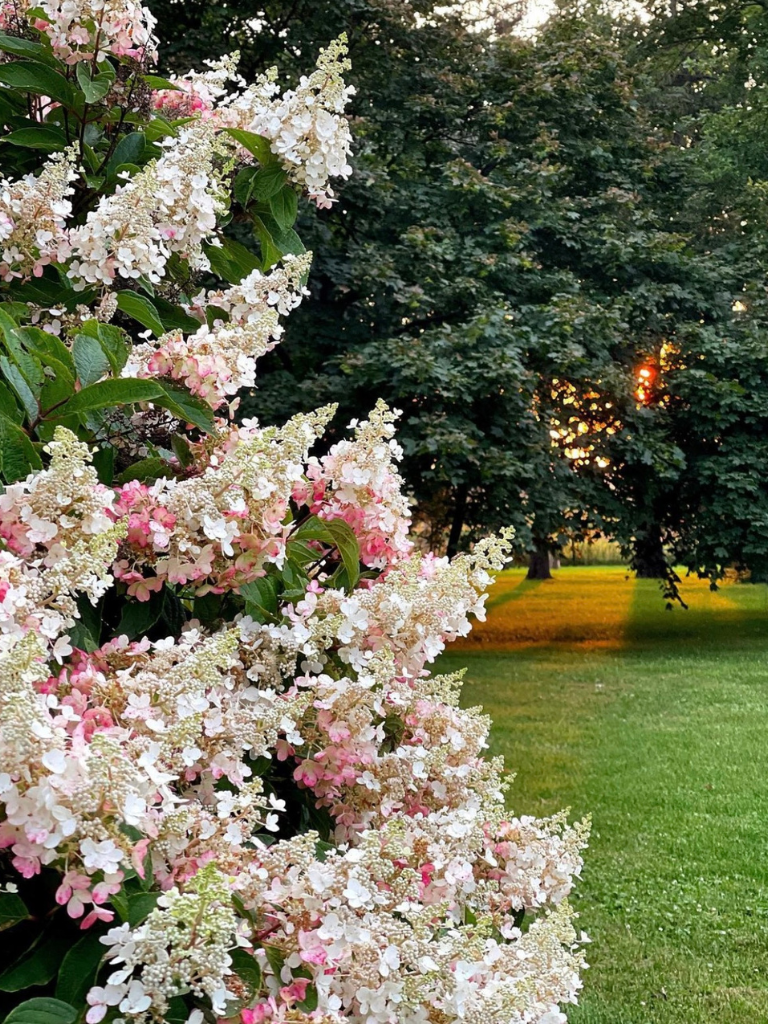 P. Allen Smith's Hydrangeas
Last summer, I also had the opportunity to tour the gardens of P. Allen Smith…twice! It was a gardener's dream and filled with inspiration around every corner.
One of the most spectacular views was a pathway lined with blooming hydrangeas that lead to a rose garden and overlooked the Arkansas river. This view solidified my plan to plant more hydrangeas in our garden.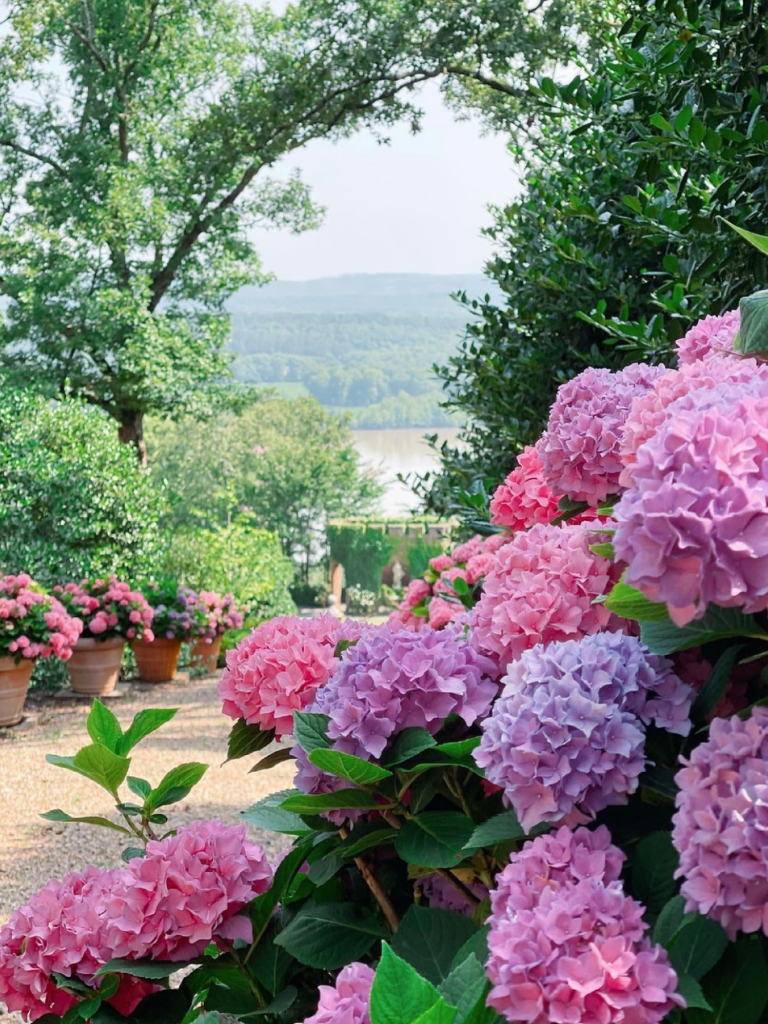 What We're Planting
After poring through the 60+ varieties of hydrangeas offered by Spring Hill (examining which plants work in our zone (7b), considering height, flowering date, sun exposure requirements), I decided on two new varieties for our garden: 1. Incrediball Hydrangeas and 2. Snowcicle Oakleaf Hydrangeas.
My plan was to add 5 of each variety. The Incrediball Hydrangeas would be planted in my front yard in a half circle and the Snowcicle Oakleaf Hydrangeas would be added to my backyard directly south of my existing oakleaf hydrangeas.
Incrediball Hydrangeas
To being with, the Incrediball Hydrangea is stunning! The white blooms are huge, up to 12 inches in diameter, and the stems are strong so the bloom heads will not droop. I cannot wait to make my first bouquet with these big beautiful blooms. A few key facts:
Zone: 3-9
Height: 4-5 feet
Flowering Date: Midsummer
Sun Exposure: Full sun, partial shade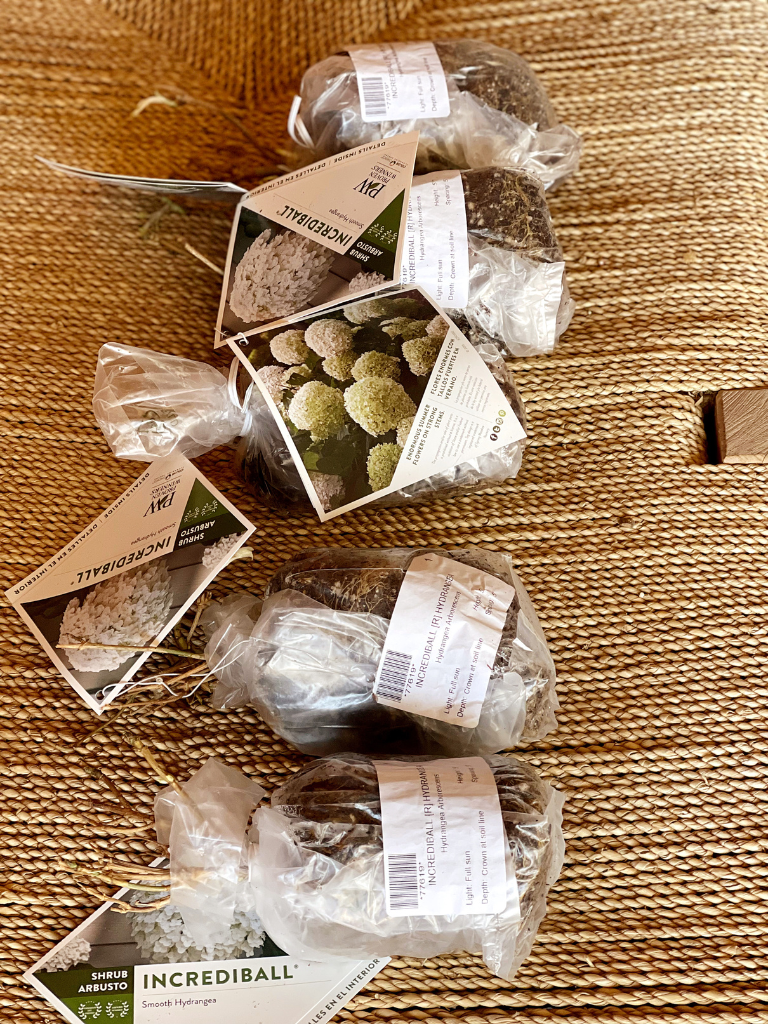 Snowcicle Oakleaf Hydrangeas
Next up is the Snowcicle Oakleaf Hydrangea. This variety reminded me of my MIL's hydrangeas with a twist. It's an oakleaf hydrangea and the blooms age to a soft rose-red color. The panicles grow to 12-14 inches tall. They are going to be amazing! A few key facts:
Zone: 5-9
Height: 4-6 feet
Flowering Date: Late spring to midsummer
Sun Exposure: Full sun, partial shade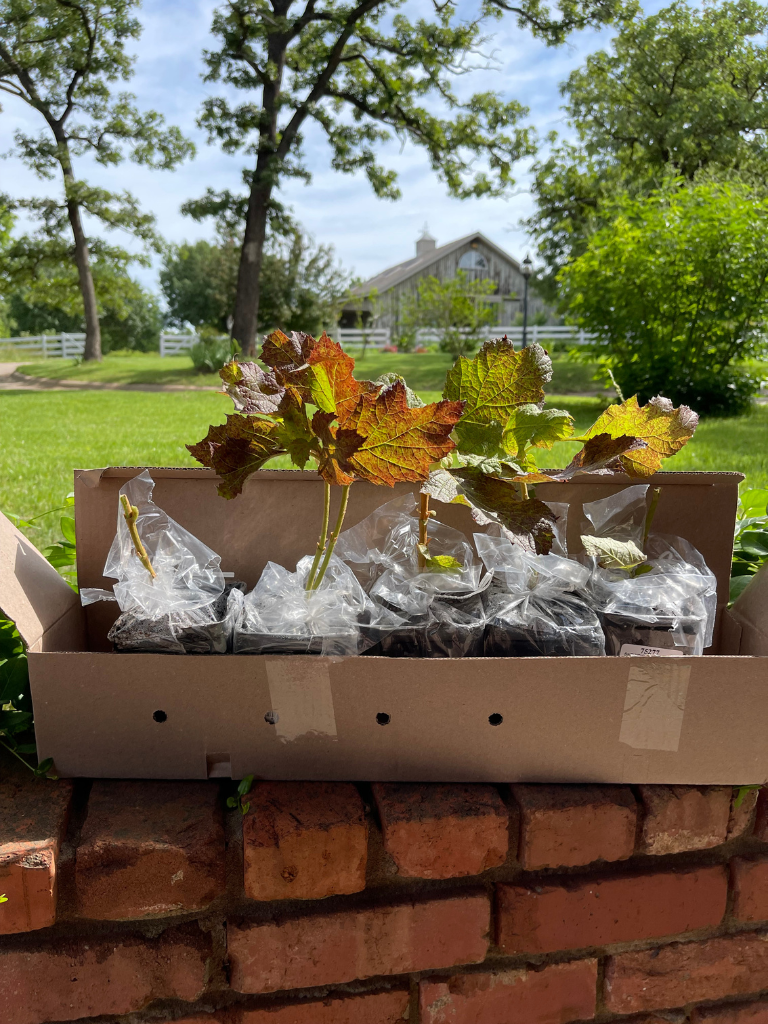 7 Tips for Planting Hydrangeas
Below are a few of my best tips for planting hydrangeas. Many of tips can be used as good general practices for planting.
Tip 1.
Know your zone and ONLY purchase hydrangeas for your planting zone. If you don't know your planting zone, you can look it up on the USDA Plant Hardiness Zone Map.
Tip 2.
Plan first! Before ordering your hydrangeas, decide where you will plant your new hydrangeas. Do you need just one plant as an accent or do you need multiple plants to create a border? Or are your new hydrangeas going to be potted in containers and if so, where will the containers be placed? To make these decisions you first need to consider spacing and sun exposure.
Tip 3.
The third tip relates to purchasing your hydrangeas online. (The beauty of ordering hydrangeas online is the amazing choices that open up to you. Our local nurseries have no where near 60+ varieties but Spring Hill Nursery certainly does!) When ordering online, be sure to track your package and plan for it's arrival. Your plants have already been boxed up for days, so do them a favor and immediately unbox them and then get to planting!
Tip 4.
Tip 4. Dig a big hole! Have you ever heard the saying, "when you buy a $5 plant, you should dig a $10 hole"? Don't skimp when digging a hole to plant your hydrangeas. The hole should be wider than the pot and as deep.
Tip 5.
Check the roots before planting. If plant has been in the pot for an extended time the roots may have started to wrap around one another creating a circular bunch of roots. If this has happened, clip the roots up the sides so that they can grow downward rather than in a circular motion. ( I do this for all plants before planting.)
Tip 6.
Plant your hydrangea and cover with tightly packed soil. When planting your hydrangea, press down on the soil so that there are no air pockets from the nice big hole you dug.
Tip 7.
Water immediately and then add mulch around your new plant. That's it! Now it's time to take care of your newest addition to the garden and wait for you new plant to become a big beautiful shrub covered in gorgeous blooms.
Happy Gardening!
x Penny Pennington Weeks
Sources
Our plants were gifted to us from Spring Hill Nurseries and can be ordered online through the Spring Hill Nurseries website: Spring Hill Nurseries. You can use my code, PENNYSpring22, when ordering to receive free shipping on orders $25 and more.
Related Posts
A Home and Garden Tour at P. Allen Smith's Moss Mountain Farm