On my way home from a recent trip to Wisconsin, it hit me–true joy as a retiree requires a happy home life. Why? Because many of us will spend the majority of our retired life at HOME.
As a retiree, I am one of those people who spend most of their time at home. Even when I feel like I have a really busy travel schedule, the reality is . . . I'm still home to sleep in my own bed most nights.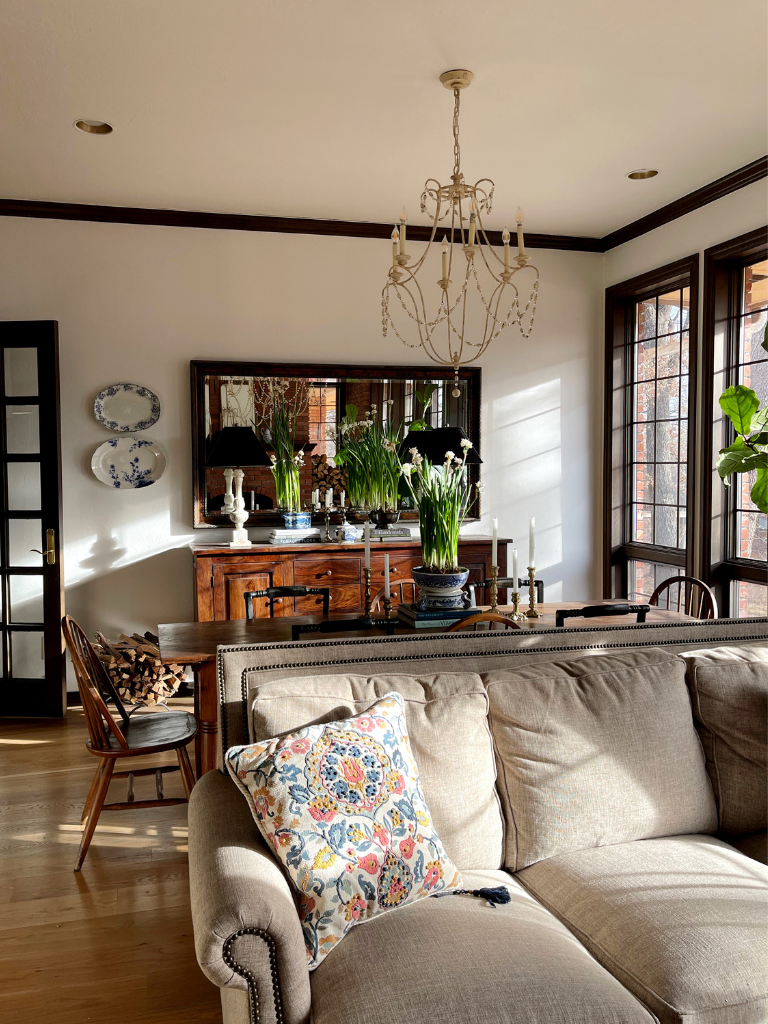 And unless your retirement is one of jet setting around the world or traveling the country in an RV, then like me, you need to create a retired life at home that you truly love.
Retired Life and Travel Time
On the plane ride home, I decided to explore this thought a bit more by taking a look at the numbers. I made a list of the number of nights we spent traveling during the first 6 months of 2023.
Bill and I were wrapping up a two-night trip to Hartford, Wisconsin to attend a wedding.
During our Wisconsin visit, we did a little antiquing, tried several different restaurants, visited the Holy Hill Basilica AND attended the sweetest wedding on a quaint family farm. We had a great time exploring our new surroundings and visiting with family and friends, new and old.
It was just one of many trips that we had taken already this year.
After putting pencil to paper, this is what I came up with as it related to our 2023 travel and nights away from home.
Nights Away 1 thru 6: Wisconsin & Florida
In addition to our Wisconsin trip (2 nights), we traveled to Florida in February to enjoy some beach time and visit Bill's mom (4 nights). We stayed in St. Petersburg at the Hollander Hotel. Such a fun hotel, the swimming pool is great, there are lots of restaurants within walking distance and the beach is just a few miles from the hotel. Plus, Bill's mom is about a 20-minute drive from our hotel and we popped over most mornings for a 2nd cup of coffee, a nice visit and lunch.
Nights Away 7 thru 12: Family Visits
Texas is my home state, and we visit quite often to see my daughter and my family. I've been to Texas several times already this year, once to visit my daughter (2 nights) in the Dallas area and a second time with Bill to celebrate Mother's Day with my mom in the Houston area (2 nights).
And, Illinois is Bill's home state. Our kiddos Easter plans changed last minute so instead of just the two of us unexpectedly spending Easter together at home, we hopped 🙂 in the car and drove to Illinois (2 nights).
Nights Away 13 thru 17: Arkansas & Oklahoma
We've also taken four different overnight road trips during the last 6 months. The first in January to celebrate my birthday (2 nights), plus a trip to a Devil's Den State Park in Arkansas (1 night) to hike and do a little antiquing. BTW-I cut what was originally planned as a 2-night trip short when I realized our cabin had a double bed…nothing will make me miss being home more than having to sleep in an uncomfortable bed.
And last month we took two overnight trips to Tulsa (2 nights) to enjoy some pool time at the Hard Rock (this is typically at my insistence since Bill would rather be at home than lounging by the pool…but he's a good sport).
Truth in Numbers
As busy as our travel schedule had seemed, I discovered that during the last 6 months we only spent 17 nights away from home. That means that about 90% of our time was spent at HOME.
And looking ahead, my guess is that the next 6 months will look about the same. We recently booked a 6-night trip to Maine in October plus I'm sure other travel opportunities will arise to visit family and take a short getaway or two.
And as much as I love visiting family and as exciting as vacations and getaways are, my time at HOME needs to be just as fulfilling as my time away.
Action Item
You might do the same. Take a look at the last 6 months, how many nights did you spend away from home? Are you spending the majority of your retired life at home or away? What are the implications?
Retired Life at HOME
Time at home vs. time away was actually a topic of conversation Bill and I had prior to retirement.
It's fairly common for others to ask us if we retired so that we can travel, and the answer is no or a more friendly "nope." That doesn't mean that we didn't plan to travel during our retirement, but it wasn't THE reason we chose retired life.
Our goal for retirement was to create a life at HOME filled with contentment.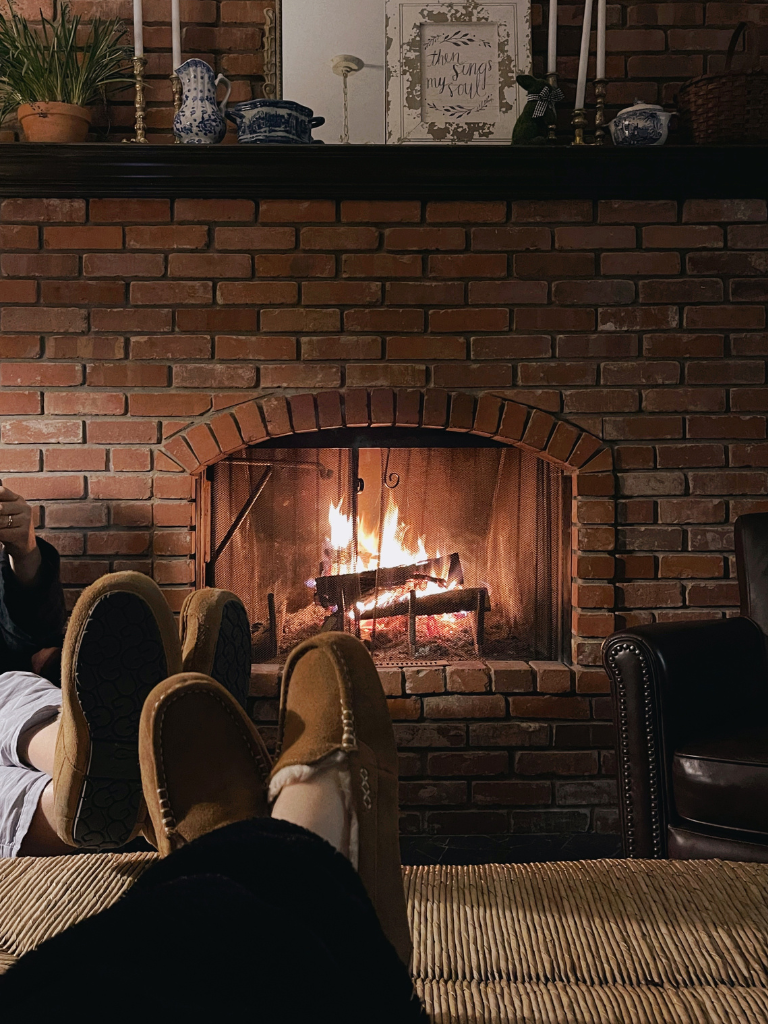 As we were planning our retirement, we considered how each of the following questions would impact our daily lives and our finances.
What do you want to do all day?
When we began sharing with others that we were retiring, most people asked us "what will you do all day?"
When I was feeling snarky, I'd respond "whatever I want." But it's actually a great question and one that both Bill and I considered as we were planning for retirement.
Bill knew he would spend a lot more time in the garden and a lot less time meeting deadlines. I knew I would spend a lot more time antiquing, especially on opening day of estate sales and exploring new interests and opportunities.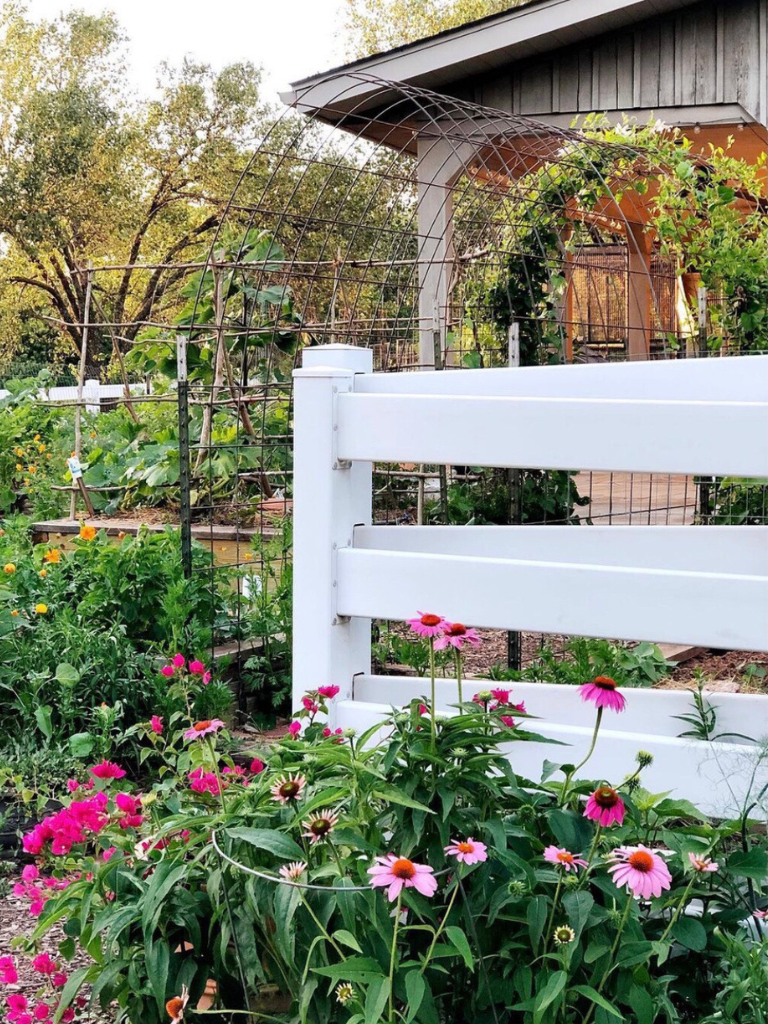 We were also both intrigued by having the time to pursue who we are outside our faculty role. Afterall, each of us is so much more than who we are professionally.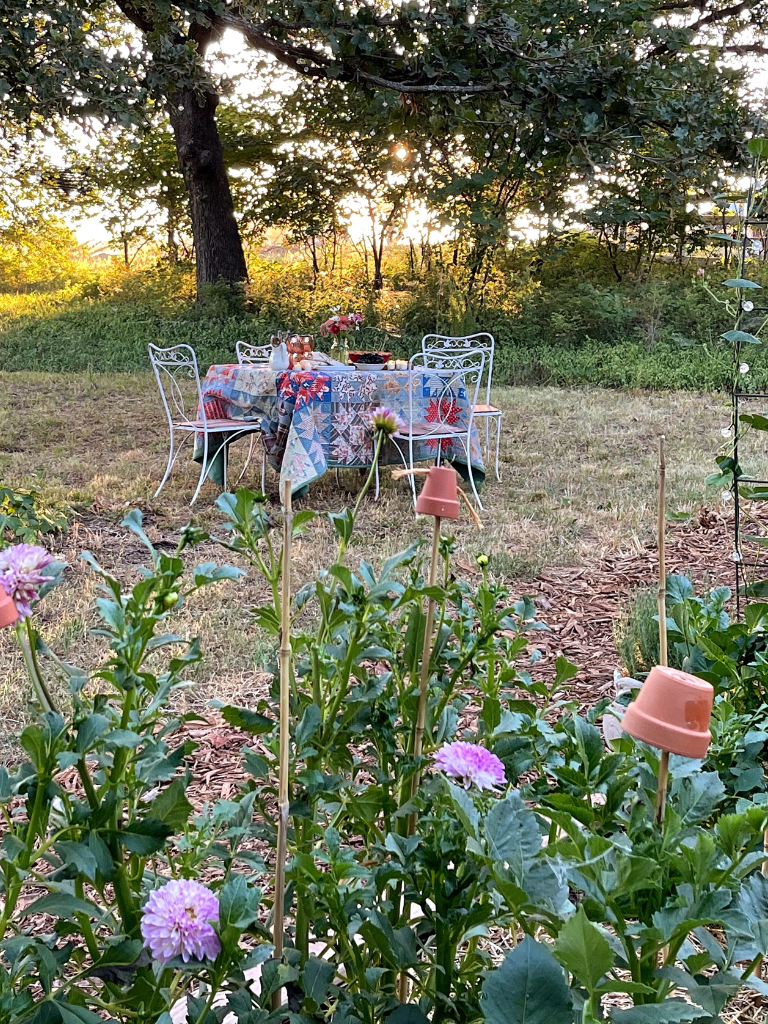 Finally, as it relates to travel, we knew our retirement plan would include traveling during the school year now that we no longer worked for the university. But we didn't want to pursue a retirement filled with trip after trip. Instead, we would focus on creating a content home life puttering around, gardening, cooking and pursuing personal interests outside of work.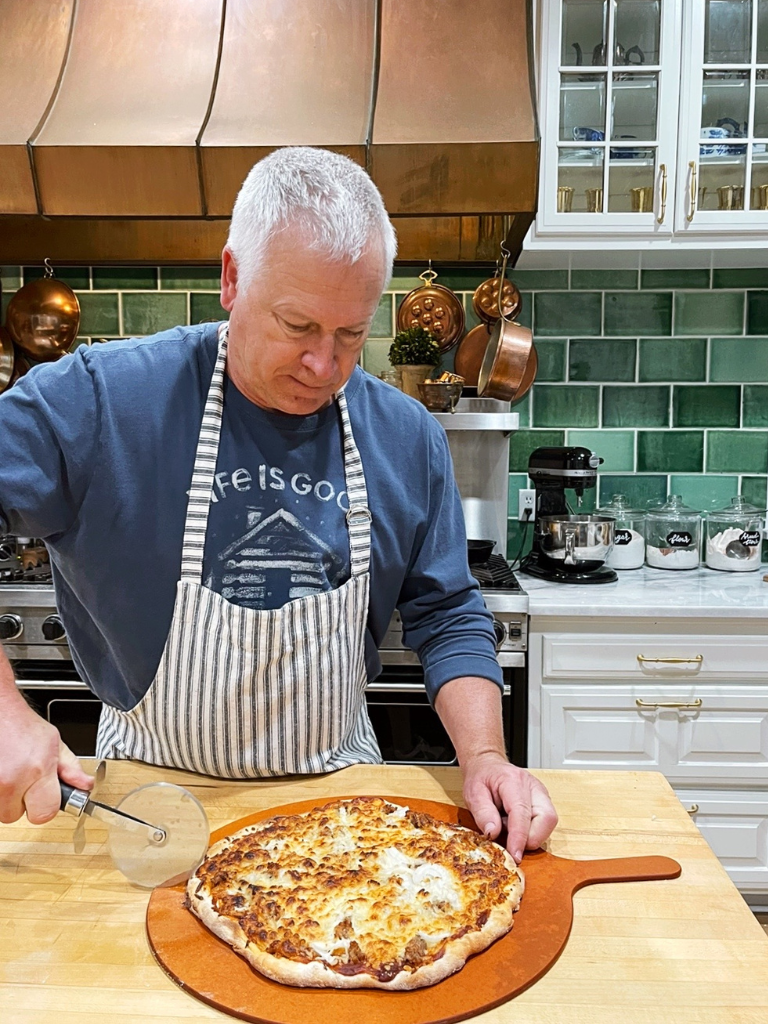 What about you? Now that you're retired (or when you retire), what do you want to do all day?
How often do you want to travel?
Deciding how often we wanted to travel during retirement was really important. We knew it would impact our finances and we wanted to make sure we were on the same page as we looked forward to retired life.
We decided not to pursue a life of going all the time, but rather we would focus on planning two annual vacations plus short getaways as the mood strikes.
To make financial plans to support our vision, we also discussed what type of vacations we each would like to take during retirement. We decided that our two annual vacations would be about a week-long (probably longer if we were traveling internationally.) We also assumed that the location would involve flying and staying somewhere comfortable (king bed a must plus a kitchen for extended stays).
After putting pencil to paper (something we do quite a bit), we met with our financial planner and shared our plans.
And after discussing all of the details, we decided to include a line item in our retirement budget to cover our two annual vacations. Regarding short overnight trips (1-3 nights), we choose not to include a separate line item in our retirement plan. Instead, we would take these trips within our monthly budget.
Note: Travel expenses can vary greatly depending on your personal preferences. So what we budgeted specifically is relative to our wants and needs. And what you need to budget will depend on your preferences.
What about you? How much time do you want to spend traveling during your retirement? And how will that impact your financial plans?
Where do you want to call home?
For us, this is a tough question. Actually, it is (for us) the most difficult of the three questions we considered when discussing retired life at home vs. a life of travel. As retirees, we now have the opportunity to live anywhere rather than living somewhere because of work requirements. And anywhere presents lots of possibilities to consider.
A few thoughts…
Since we retired, we don't have strong reasons to stay in our community. However, we also don't have compelling reasons to move elsewhere.
We purchased our current home prior to retirement and paid the mortgage off so that we could retire. So financially it's a great place to live.
Our home meets our current needs: it has a large kitchen, plenty of room for visitors, different outdoor spaces, a pond to fish, and several chicken coops. It also has lots of places to garden and a barn (to stash my antiques). The only thing missing is a swimming pool!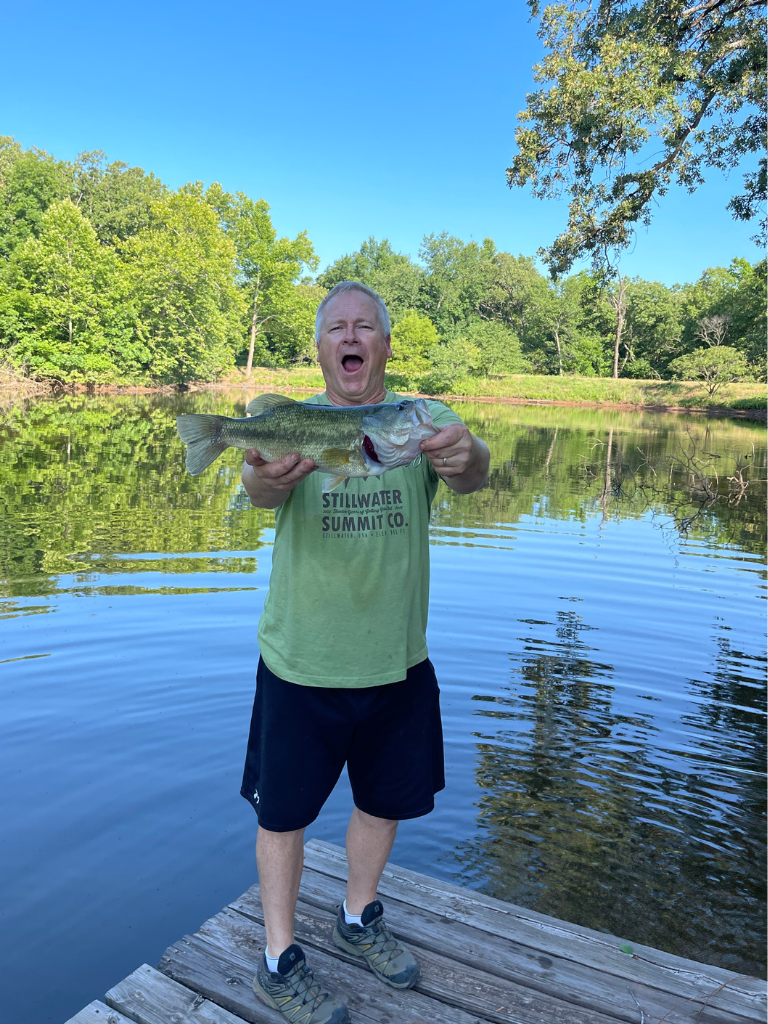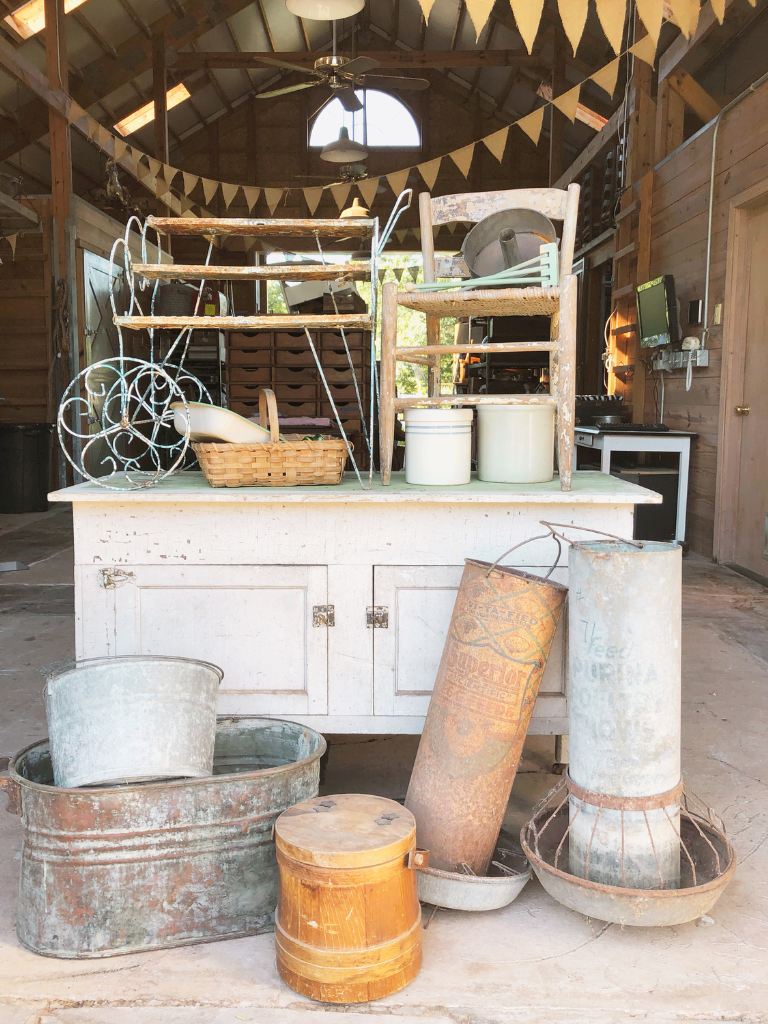 Also on the plus side, we're familiar with our community and the majority of our family members are within driving distance (although a lot closer may be preferred down the road).
In the end, we decided our current home was where we would stay as we began our new retired life.
It's the perfect spot to create daily contentment at HOME.
What about you? Where will you live when you retire? What type of home or community do you desire during retirement? How will moving or staying impact you financially?
Action Item
If you haven't taken the retirement leap, it's a perfect time to begin thinking about retired life. Consider these questions: Will you spend the majority of your time at home or traveling? And how will that decision impact your daily life, budget, and where you live as a retiree?
And, if you have already retired and you're searching for a daily balance that works, you might explore these same questions and make adjustments to your daily retired life based on your answers.
Retired Life and Finding Joy at Home
My point is…it's not enough to experience joy on vacation, during quick getaways or when traveling to visit family. As retirees we need to find joy in our daily lives at HOME. It is imperative that we create a retired life at home that we love.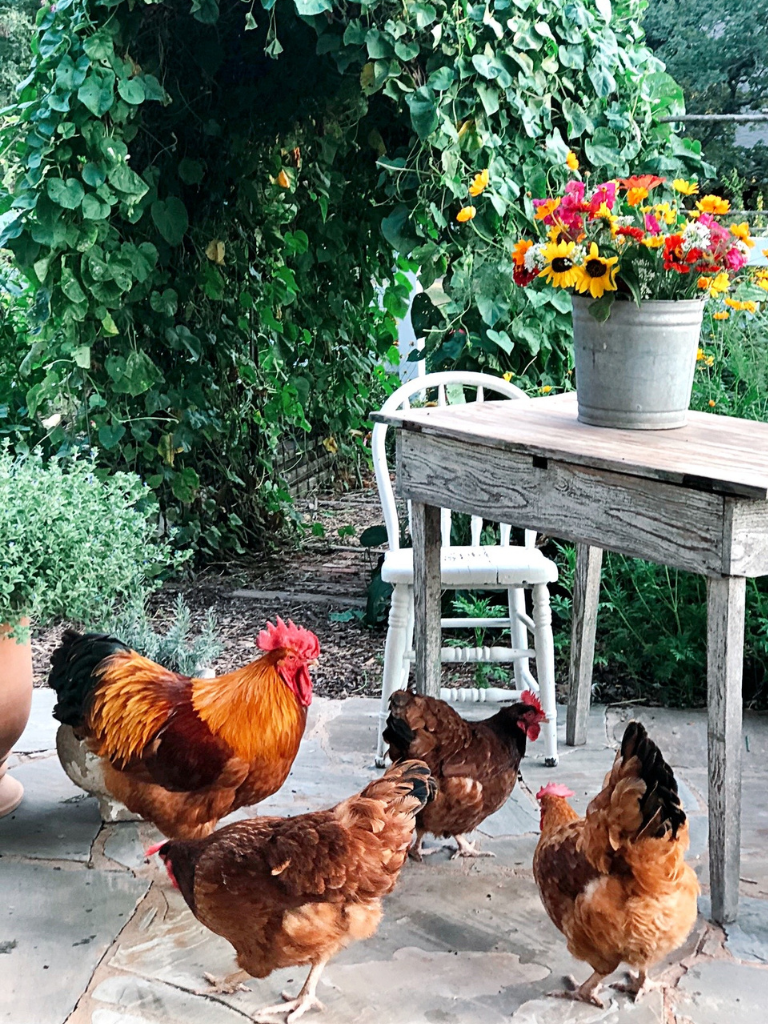 If you're interested in how Bill and I have created a retired life at HOME that we love, be sure to follow along on the blog (more posts to come) and on Instagram for daily inspiration and updates. And to catch up with us on a regular basis, be sure to sign up below for my newsletter.
Cheers to Retired Life!
x Penny Pennington Weeks
Related Posts